Alabama Electrical with Business Law
You can sign-up online!
Click Here to sign-up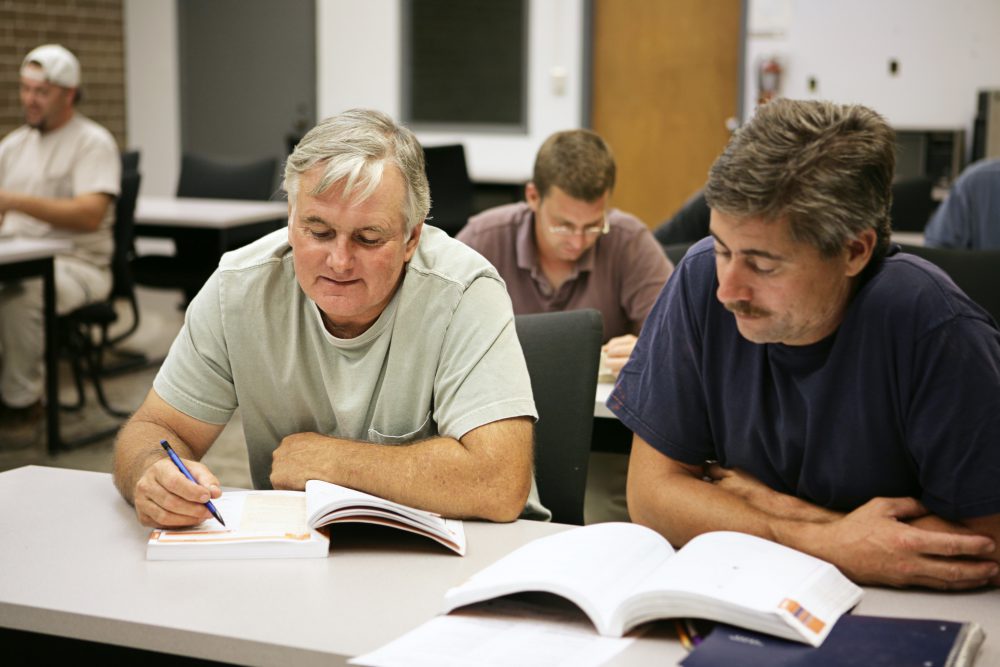 Training Overview
American Contractors holds a two-day Electrical Seminar with Business Law that guarantees that you will pass the Alabama Electrical with Business Law exam. American Contractors has been holding Seminars to help contractors pass their exam for over 22 years. Sign up today for the Alabama Exam Preparation Seminar!
Requirements
Pre-approval from the state is required to sit for the examination.
Electrical candidates must submit verification of 4 years experience under a master or state certified electrical contractor.
Must have a minimum of 4 years (8,000 hours) of experience that shows that they have designed, planned laid-out, directly supervised electrical construction activities, and the installation of electrical components. (May substitute 1 year of education in electrical curriculum for ½ year electrical experience for a maximum of 2 years credit of the 4 year requirement).
Because applicants must document that they have experience in all aspects of electrical work, they must submit a list of duties for each job held.
These employment affidavits must be completed by someone in the Human Resources Department, Co. President, Electrical Contractor, Master Electrician, Electrical Engineer, or Electrical Inspector from previous jobs to qualify as proper experience verification.
Applicants are not required to pass a separate Business Law exam because it is included in the Electrical Contractor exam.
There are no minimum financial requirements needed to obtain this license.
In order to do projects over $50,000 an additional subcontractor license is needed from the General Contractors Board.
The state does not currently require any specific bond or insurance.
There are no minimum financial requirements needed to obtain this license.
Scope of Work
The Alabama Electrical includes design, plan, layout, and directly supervising electrical construction activities. This license is unlimited in voltage and bid requirements.
Cost
Seminar Price: $645.00
Registration
Applications
To apply, contact the state of Alabama at 1-334-269-9990. The licensing fee is $200. The average processing time for new applications is 3 months.
Electrical Contractors Board
610 S. McDonough Street
Montgomery, AL 36104
Reciprocity
Alabama Electrical reciprocity exists with Arkansas, Georgia, Louisiana, Mississippi, North Carolina, South Carolina, Tennessee, and Virginia.
Education
As of this time Alabama doesn't require continuing education for this license.
Exam
The fee for the exam is $81.
The Alabama Electrical Journeyman Exam has 110 questions and a time limit of 5 hours.
A 75% is required to pass. (83 correct)

Topics on the exam include general electrical knowledge, grounding and bonding, conductors and cables, raceways and enclosures, electrical power, special occupancies and equipment, motors and controls, low voltage, motors, lighting, illuminated signs, fire detection and alarm systems, over-current protection, safety and environmental, safety information, and service, feeders, and branch circuits, business organization, risk management, estimating, labor, payroll and employment taxes, financial management, contracts, liens, and licensing.

To schedule your exam, you must first obtain pre-approval from the board. Then, contact Prov at 1-866-720-7768.
Reference Materials
The following books are recomended for this exam:
Additional Contacts
References
The references located and listed in the Right-Hand column are permitted to be taken into the examination and are used in our Seminar. These references may be tabbed (with a permanent index tab) and highlighted.