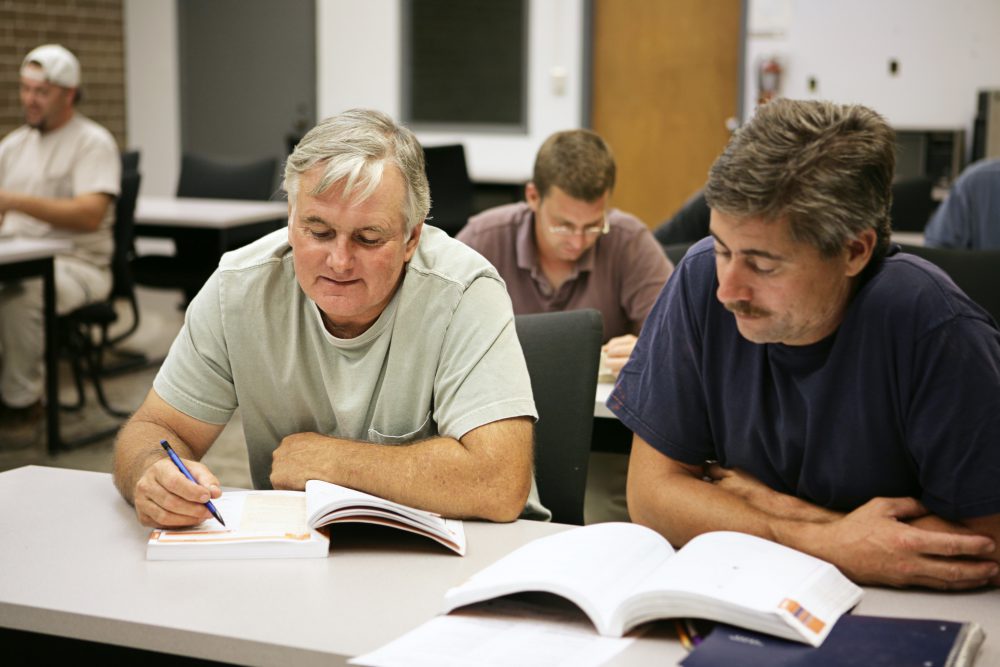 Training Overview
We do not offer a preparation course for the Alabama Tunnel exam at this time. However, we do currently off a seminar to prepare you for the required Business Law and Management exam. Please contact us for additional information, 1-800-992-1910.
Requirements
Pre-approval from the state is required to sit for the examination.
Please note that the Alabama Business and Law exam is also required to be passed to obtain your contractor's license.
Applicants must document at least 3 completed projects and 3 years of experience in the category for which they apply.
This license is required for work over $50,000.
The Board requires applicants to complete an official financial statement form provided by the board which requires current financial information, less than 1 year old. It must be completed by a CPA and show that applicants meet the Board's $10,000 minimum net worth AND working capital requirement. Maximum bid limits will be set depending on financial status.
There is no mandated bond or insurance requirements at this time.
Scope of Work
The Tunnel license is a specialty under the Heavy/Railroad category.
Applications
To apply, contact the state of Alabama at 1-334-272-5030.
The application fee is $300 and there is an additional $100 fee to be donated to construction education.
The application must be submitted to the board at least 30 days before the next board meeting, which are normally held in January, April, July, and October.
Reciprocity
The State of Alabama has reciprocal agreements with Arkansas, Louisiana, Mississippi, and Tennessee. However, you must have held the license in these states for at least 3 consecutive years to qualify for reciprocity.
Education
As of this time, there is no continuing education for this license.
Exam
The fee for the exam is $96 and a 70% is required to pass. (42 correct)/
The Alabama Tunnel exam has 60 questions and a time limit of 2.5 hours.

Topics on the exam include One Call, safety, erosion and sedimentation control, site-work, boring and tunneling, concrete, concrete reinforcement, hoisting and rigging, survey and layout (different than clone), and estimating (different than clone).

To schedule your exam, you must first obtain pre-approval from the board. Then, contact PSI at 1-800-733-9267.
Reference Materials
The following books are recomended for this exam:
Additional Contacts
References
The references listed in the Right-Hand column are permitted to be taken into the examination. These references may be tabbed (with permanent index tabs) and highlighted. They are available for purchase from our online contractor's bookstore or by calling our office at 1-800-992-1910.
With the print edition discontinued, this title is no longer available for resale thru booksellers. Likewise, ASCE does not sell the e-book version through bookstores. Students have the option to purchase the e-book directly through the ASCE Library website at http://ascelibrary.org/doi/book/10.1061/9780784404065 for their own personal use.