Alabama Journeyman Plumber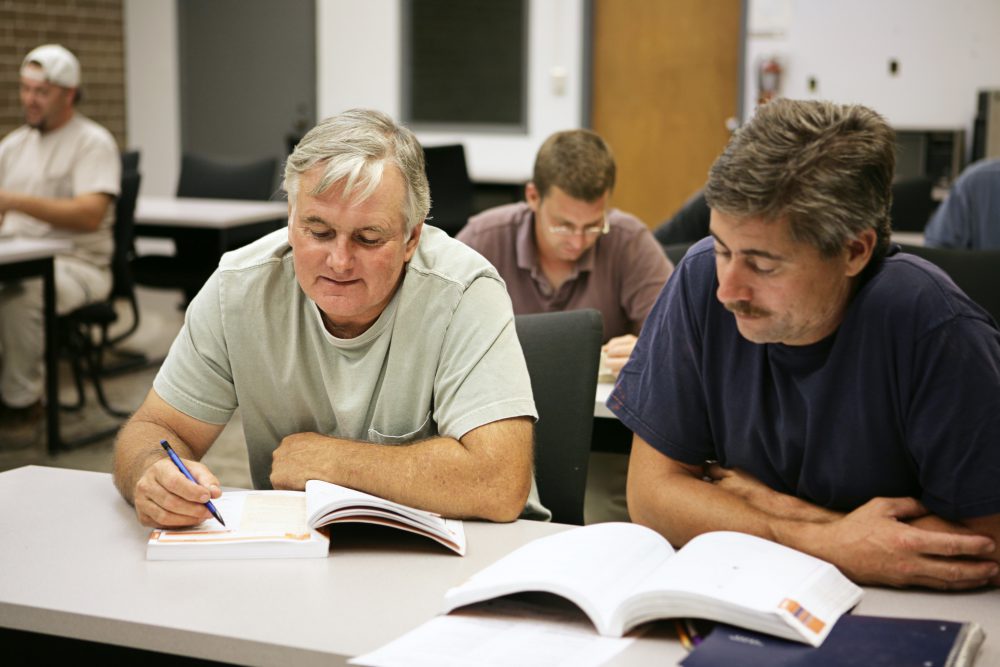 Training Overview
American Contractors has been conducting training seminars for more than 22 years, however we do not offer a preparation class for the Alabama Journeyman Plumber license at this time. For additional information please call 1-800-992-1910.
Requirements
Pre-approval from the state is required to sit for the examination.
There is no Business and Law exam required to obtain this license. Only a trade exam must be taken.
Applicants must have been registered as an Apprentice with the Board for 2 years or have completed a Board approved Apprentice Training Program.
There are no state mandated financial requirements for this license at this time.
The Journeyman is not required by the state to carry a bond or insurance.
Scope of Work
A Journeyman Plumber is any person who engages in or works at the actual installation, repair, or replacement of plumbing systems and works under the supervision of a Master.
Applications
To apply, contact the state of Alabama at 1-205-945-4857. The licensing fee is $30. All licenses expire on December 31st of the year issued. Regardless of when applications are submitted, approval notices will be mailed approximately 2 weeks before the next scheduled exam.
Plumbers and Gas Fitters Examining Boardbr /> 11 West Oxmoor, Suite104br /> Birmingham, AL 35209
Reciprocity
Alabama has no reciprocity agreements for this license. Applicants with an active license in another state may use that license to qualify to take the exam; otherwise all applicants must start at the Apprentice level.
Education
As of this time Alabama doesn't require continuing education for the Journeyman Plumber license.
Exam
The fee for the exam is $110./
The Alabama Plumber Journeyman Exam has 70 questions and a time limit of 3 hours./

Topics on the exam are based on general trade knowledge and the information contained in the 2009 edition of the International Plumbing Code.

To schedule your exam you must first gain pre-approval. PTI gives the exam. A letter containing additional exam information will be sent to you upon approval. Exams are scheduled approximately once every quarter.
Reference Materials
The following books are recomended for this exam:
Additional Contacts
References
The references listed in the Right-Hand column are permitted to be taken into the examination. These references may be tabbed (with permanent index tabs) and highlighted.